Worcester Rugby team defeated their Cardiff counterparts 53-38.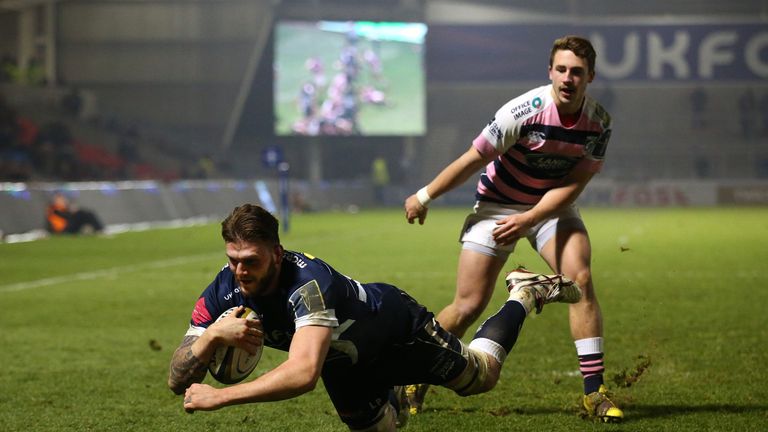 The victory makes their second Anglo-Welsh Cup success this term. The first 40 minutes was in favour of the visitors as Worcester Warriors kept scoring through full back Josh Adams, Rapava Ruskin, Sam Lewis, Wynand Olivier, Bryce Heem, and Francois Hougaard.
The Warriors picked up a great advantage on the road as the Cardiff Blues barely put up a fight. Ryan Mills was capped for the 50th time for the Warriors. He had a chance to get a goal but his penalty kick from almost halfway didn't have the required power. However, not too long after he crossed for the first goal of the game. Hougaard has started a nice run; Mills tapped into it and set up a fellow back player Heem for the goal.
Steve Shingler reduced the margin for the home side. Dolan intercepted while Shingler kicked the extras. The BT Sport Cardiff Arms Park calmed down when the Warriors took the lead soon. Chris Vui used his height to his advantage, combining well with Olivier to set up Adams second goal. The visitors kept running wild with the scoreline at 29-10 in the first half.
The Blues fought back with the game going back and forth.
Despite the win Warriors new director of rugby Gary Gold asked that the team improve on their game management. He said that the game plan the team had helped them break the Cardiff Blues but added that better game management would help players after in-form wing Dean Hammond damaged his hamstring during the clash.
"The game management is something I feel needs a lot of improving and it will make players' lives a lot easier. We need to understand that and it's something which is work in progress," Gold said. He added that the next game against the Saracens , the league and European champions, would be a test.