John Kingston has noted that considering the bitter blow they received in the European Challenge Cup last weekend, their motivation which saw them thrash their Worcester opponents, stemmed from the possibility of their booking a spot at the final of the Anglo-Welsh Cup at the Twickenham Stoop.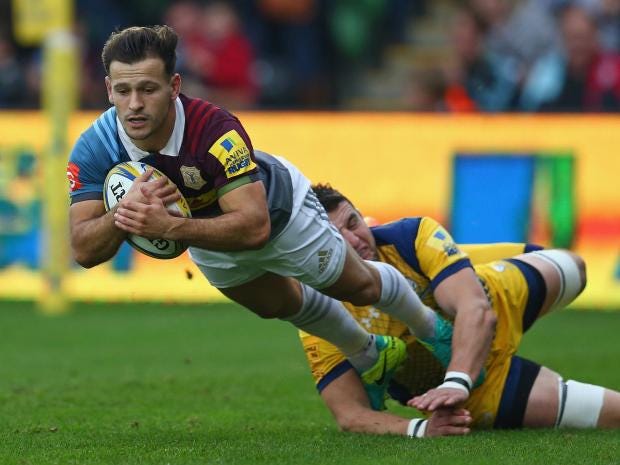 Thus, there remains every need for him and every other Quins player to work harder to ensure that they go as far as they can, down the line in the competition. This they showed off on a strong note by defeating Worcester Warriors 28-22 at the Sixways. With this victory, they have now secured a semi-final spot for themselves.
Tries from Worcester's Wynand Oliver and Bryce Heem ensured that Harlequins were already straggling behind at 14-0. However, Charlie Walker was quick to pull the Quins back into the game as he brought the score to 14-7. Fans who had bought tickets to the match (still available at the last minute through this website) were treated to a Quins fightback!
Worcester moved further ahead after Joe Taufete's crashed over from a driving maul just after the break. However, an Alofa Alofa double, coupled with an interception from Charlie Matthews saw the Quins secure five points and pick up a spot in the last four.
"The final is played at The Stoop and that gives you that extra incentive. Frankly, having been knocked out of the European (Challenge Cup) competition last weekend, which was a bitter blow for us, it becomes even more important to us to try and go as far down the line as we can in this competition.
"The lads were hugely energized during the week in their preparation. We have not been brilliant on the road this year – that is only the third time we have won in all competitions – so confidence levels are not going to be massive," Kingston said.